The Library That Just Doesn't Die
Maybe because of the way it is named, and because love eats logic for breakfast.
Last week, we decided to close the Chennai branch of the The ilovereadin' Library. We started the process by selling the adult section books - all 6000 of them, and the kids' section was to follow - that's another 6000. By offering steep discounts (40-70%) we hoped to sell about 10-15% of our collection. But then something strange happened.
Here is the story of this Chennai library's four near-death experiences.
The Back Story
Introduction
In 2009, my friend Sahil and I started an online library because we (a) wanted to start something (b) had limited options on what to start (because we had only about Rs 4L in the bank) and (c) loved books. It was also the season of "Netflix for __" business models (much before Netflix had started streaming) and ours was a "Netflix for books" business.
We called it The ilovereadin' Library with the url iloveread.in because it sounded like "i love reading" and we loved reading. Our next best option - NextRead - sounded awful.
We went live on 23 Dec 2009. We got 2 customers within an hour - the second being Karthika, my then girlfriend and now wife and co-parent. The 3rd customer took a week to find us.

The library never really "took off." And since it didn't, we did other things. We delivered food for a few restaurants and eventually started StorElf - a food delivery company with a call center, with restaurant tie-ups, and partner kitchens. We had big plans, but this was before the enabling environment created by 4G penetration, Google Maps, wallets/UPI, and "food-tech" VC capital allowed for food delivery brands to scale. StorElf closed down in the summer of 2013, much before Swiggy raised it's series A in April 2015.
In 2010, we also started working long open-ended pilots with a school in Chennai. That effort led us down a path that led to the creation of The Book Lovers' Program for Schools, Ms Moochie Books, The Best of Indian Children's Writing Awards, and the LiLBI kindergarten curriculum.
Near Death #1: When we sold it, bought it back, pulled the plug, and it didn't die.
From 2009 to 2014, we tried to grow the library, but we didn't really move the needle much. So when Senthil approached us, we sold it to him with the hope that he can could grow it. At the time, the income on the library membership sales was around 60K/mo.

But, Senthil backed out of the deal, and we had to retain it. With no money left to operate it, we decided to close it down. Just before pulling the plug, Sahil suggested that we ask our patrons for a lifeline. And so, on Sunday Feb 8, at 10:30 PM, I sent out an email asking for donations.

We weren't able to organise a crowdfunding campaign because this was such a last-minute desperate plea (we used an excel sheet to track the campaign). And yet, within a week we raised 2.5L.
Although we didn't hit our target, we found motivation. Karthika took over the running of the library. There is really no one better than her to run a library. She currently runs the library at Neev Academy Bangalore, which hosts the Neev Literature Festival.
We also signed up partners to operate in Delhi and Bangalore. [+Coimbatore, which unfortunately had to close down due to low patronage.]
We also did cool media-friendly things like organise the Chennai launch of Harry Potter and the Cursed Child (at the same time as the worldwide launch). Our event team, led by Mehernaz pulled off a fabulous cosplay - The Hindu's national coverage on the book launch used a picture from our event.
Near Death #2: When we couldn't sustain it, but couldn't let it die.
Unfortunately, the years from 2015-2017 weren't any better. Average income per month grew from 60K/mo to 70K/mo. The peak on the left of the graph is the donations (~2.5L).

In April 2017, I gave up my daily roles in MultiStory, the parent company and was no longer involved on a daily basis. Naresh took over the reins. But I remained a promoter. This was still my baby.
The library's contribution to the topline of the company was only 7% or so, and it generated no profits. In 2018, we took a call to make it a non-profit entity. Without having to explain itself every month in 1-1s or monthly reviews, perhaps it would find its place under the sun.
We established a trust - The Kahanipuram Trust. Under it, we set up The Book Office (TBO) as a creative-coworking + library combination. We found a new library manager (Simran). She filled the space with love. There were weekly music concerts and theatre shows. There were summer camps for kids, and art workshops for adults.
And, for a while, it looked like the impossible had been achieved.
Near Death #3: When we couldn't sustain it as a non-profit either. :-(
While everyone loved the TBO and there was no significant pressure to earn money, we still had a hard time running it. Incomes rose from an average of 70K/mo to 80K/mo. But so did expenses.

In the Summer of 2019, Naresh, Karthika and I moved to Bangalore. The three us were the trustees of The Kahanipuram Trust that "owned" the library. With a heavy heart, we decided, yet again, to let it go.
But just before closing it fully, we thought - OK, we are inept at running this ship. But Shefali at iloveread Delhi and Aanchal at iloveread Bangalore are doing great. So maybe if we replace us with someone else, it'll work.
Which is when we met Latha. She loved books, lived near the library office, and was looking for something interesting to do. So she took over the operations of the Chennai library from the trust. And for a while, everything was OK.
Cut to the Present
COVID-19, a.k.a. The Clobberer of Dreams
With the March 2020 lockdown, we had to temporarily shut the performance space and the library. Incomes dropped to 0.

The novel coronavirus is the clobberer of dreams. It moves fast and flattens the weak and arrogant. We don't take this personally though. The virus has no mind of its own, and the library is weak. Just look at the incomes from 2009 to 2020. This is worse growth than the Indian economy - there's no hiding from the truth.

On July 12, Naresh, Karthika and I (and Latha) decided to pull the plug.
We felt sad. But our troubles are small in comparison. The travel and hospitality industries are suffering. Nonprofit grants are drying up. Performance artists are sitting idle. Journalists are losing their jobs. Migrants are going hungry. People are dying. It feels like there is no end in sight to the suffering that 2020 has brought.
There is no doubt that the library was a big part of our lives for the 2010s. We loved it like crazy. And then some more. But the decision to shut shop wasn't as difficult as one would think.
The Plan
On July 12, Sunday, we decided to close the library. As step 1, we were to sell off the collection for grown-ups to gather some money and pay back a portion of the debts. And then as step 2, we could sell the rest of the books a few weeks.
I put together a wordpress + woocommerce installation, moved the list data from the library database to the new site, and connected our payment gateway. We put together a formula that a new-ish book would be 60% of MRP and the older books would be at 30% of MRP and the rest in-between. I have a day job - I head marketing at HyperVerge. Given the time constraints, I could only spend about 8 hours on putting this together.
I called it BuyUsedBooks. The expectation was that we will be able to sell 400-500 books over the week.
The Twist in the Tale
And yet, in 7 days, we've sold 2700 books over 220 orders through this website. And we had 3800 visitors, from all corners of the country.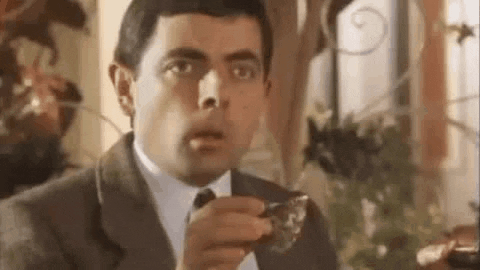 These are people who haven't heard of us, haven't read an "About Us" page (there isn't any), didn't see a "return policy" (no returns), and paid online (no COD)! These are old used books - the customers didn't even get to see how old.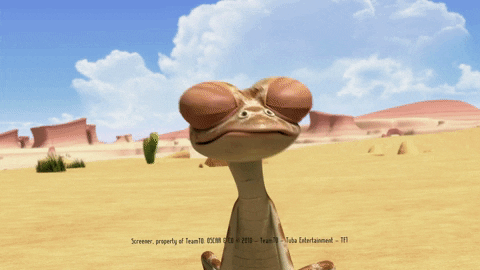 Plus there is a public health crisis going on. Why are people trusting some random library selling its old books in the middle of a pandemic?
The Library That Never Dies
So… the library lives (yet again). The ilovereadin' Library in Chennai will continue operating as a kids' only library. The money we've collected isn't enough to get out of the debt hole. But we're moving into a smaller space and perhaps it will be enough to survive till the next near death experience.
Which brings me to the question: why are we, as individuals and communities, never able to completely give up on some things?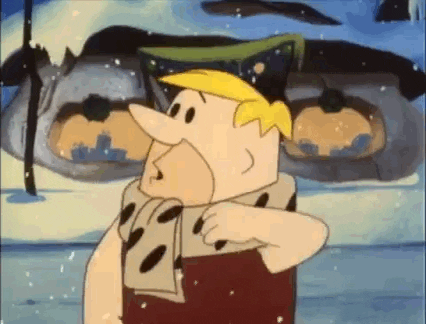 I think it's because love triumphs all logic. And because, we expressed our love for reading right in the name - The ilovereadin' Library - and that resonates.
---